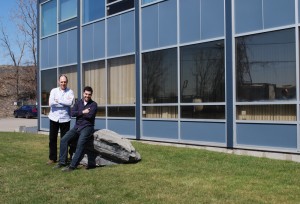 At KT Group, we understand that Supply Chain Management is the key to our customer's success.
We are able to leverage our different services to find the right formula for each client.
Whether our fleet is  needed for same-day pickup and delivery, national or local distribution of containers, vanloads, or LTL we find the right formula to fit your business needs.
KT Group's Proprietary Supply Chain Management System allows our clients the ability to access relevant information, in real-time, at the click of a button. Customized emailing of PDFs, digital signature captures, and automatic system updates are all part our innovation system.
Through automatically updates on our customer's systems, KT Group has helped small and medium sized businesses punch above their weight. We enable our  clients to handle more volume and impress their clientele with up-to-the-minute information on their cargo, be it on a train, in our bonded care, or grounded safely in our yard under 24/7 security.
Fully integrated EDI technology, computerized dispatch and mobile devices are all used to best handle our customer's cargo at each leg of its journey.